Helvi's Catering
Homestyle cooking with the gourment touch.
---

Responsive Website Development | Copywriting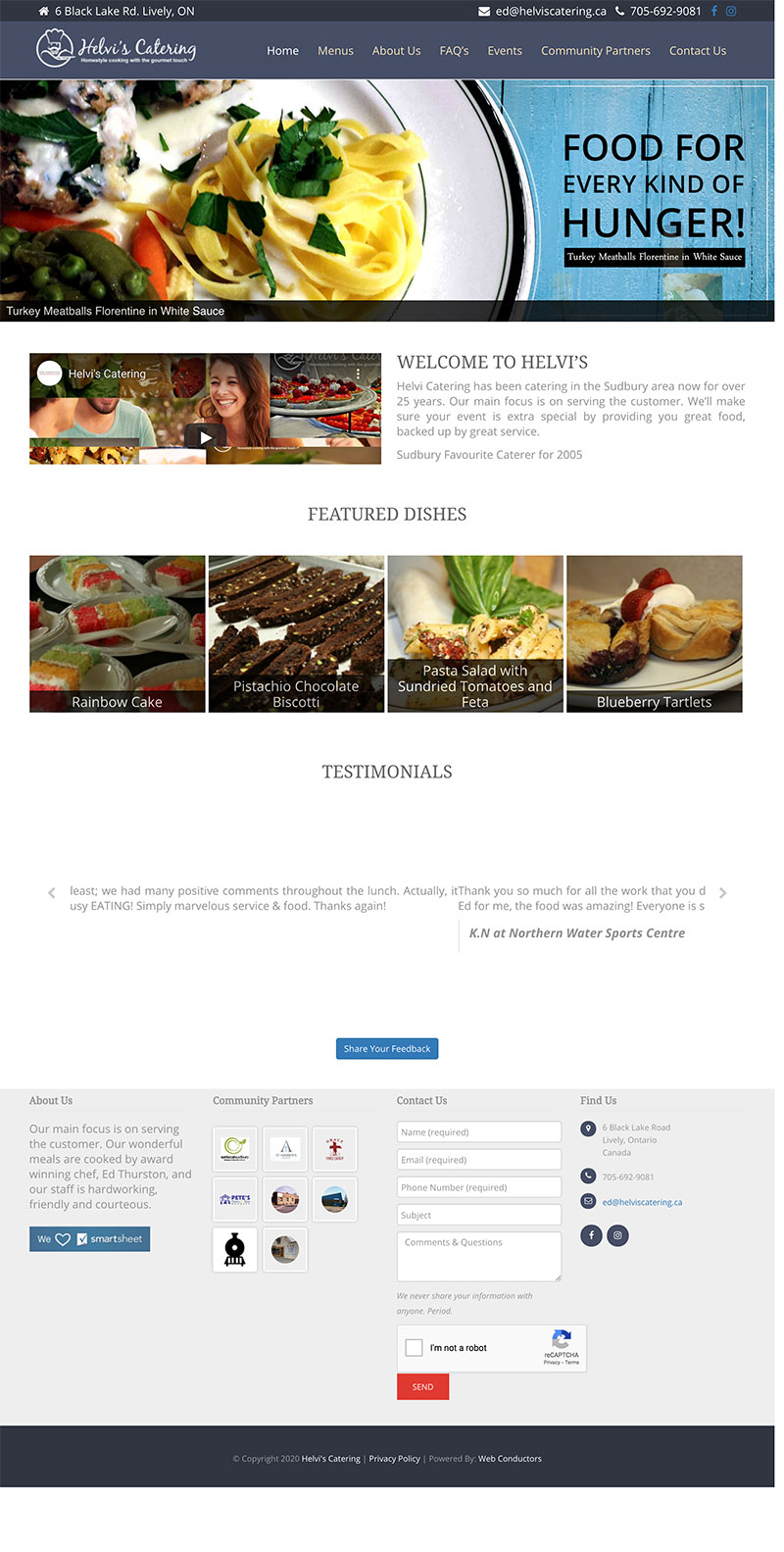 Challenge:
Helvi's Catering had an unfocused website which did not effectively communicate its history, quality and unique catering services. We identified that they served three distinct customer audiences – weddings, corporate and specialty events which required focus. Additionally, a single page with one menu made it difficult to view and select applicable options based on the catering requirement.
Solution:
The new website (www.helviscatering.ca) was developed with the wedding, corporate and specialty target audiences in mind. This was accomplished by using a "funnel" strategy on the home page by creating individual CTA (Call to Action) content sections allowing the visitor to quickly identify their catering need (i.e. corporate), click it, and go directly to a landing page specifically designed for their catering requirements, including custom menus, and pop-up order form. 
"We appreciated working with TheWebBoutique.ca on updating our website; they made themselves very available, listened to what outcome we were after, pulled together talent to streamline our branding and improve our communication with customers.
TheWebBoutique.ca knows their stuff, and cares about your outcome! I recommend TheWebBoutique.ca! Excellent quality and value. Check out their work.
I am literally ecstatic with the results!"
Mary-Louise Thurston
General Manager, Helvi's Catering