Pizza Joint
(in all the right places)
---
Responsive Website Development | Brand Development | Copywriting | Photography | SEO | Website Optimization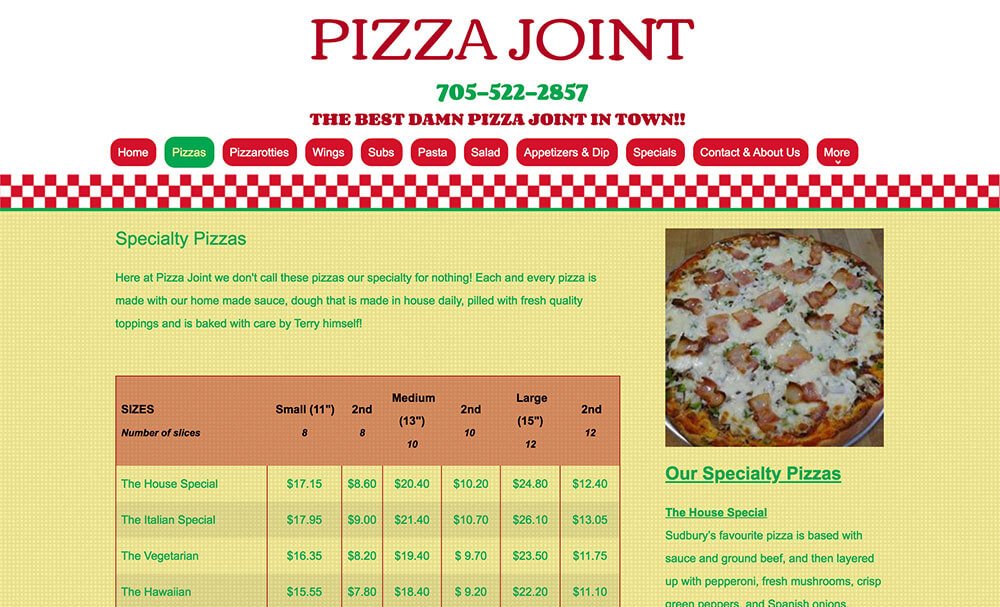 Challenge:
Pizza Joint had an outdated website which did not effectively reflect the quality or passion that this family-run pizza place established four decades ago. Our challenge was to provide a complete overhaul of the brand and focus on what makes them unique.
Solution:
After a brand audit, we determined that the existing website and overall brand positioning was unfocused which undermined their unique advantage in the highly competitive pizza market. A new tagline, "Crunchy, Chewy, Crispy. (in all the right places)" was developed to refocus the brand.
A new website was developed (www.mypizzajoint.com) with new copy direction that reinforces Pizza Joint's unique value proposition of "made fresh daily" with 100% mozzarella and fresh toppings. 
New photography was provided to support menu offerings and food preparation.