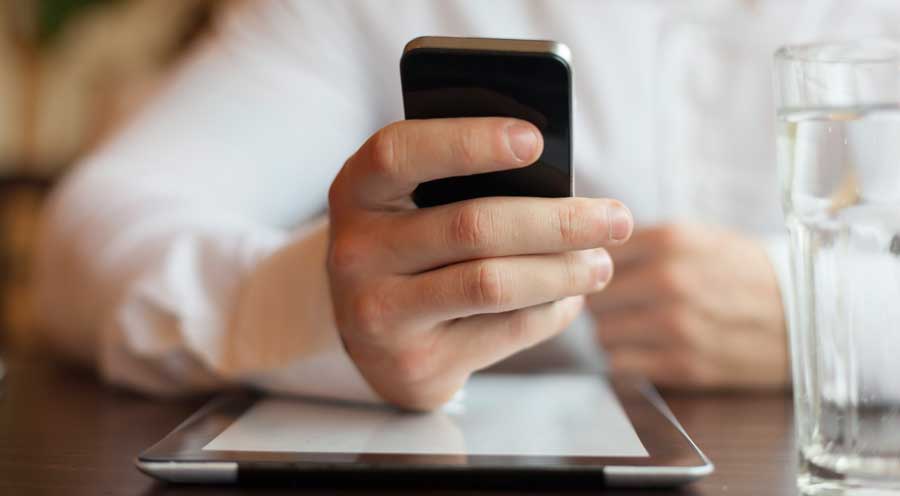 Why is responsive website design important?
Responsive website design ensures your website content automatically adjusts for optimal viewing across desktops, smartphones and tablets.
---
As you can see from the stats, smartphones are quickly gaining on, and expected to surpass, desktops as the dominant device for searching the internet. The fact is that a positive user experience on mobile devices is becoming an increasingly important consideration when reviewing the effectiveness of your current website.
Mobile Marketing Statistics 2015
Devices used to search the internet
DOES YOUR CURRENT WEBSITE STACK UP?
Take the Google mobile-friendly website test. Can you navigate it? Is the text readable?
According to the Google Think Insights on Mobile, if mobile visitors to your website get frustrated looking for the content they are seeking, there is a 61% chance they will leave. In addition, Google reported that 48% of visitors felt that when a site doesn't function on their mobile device, their perception is that the company does not care enough for their business.
3 REASONS to make the move now:
MOBILE USAGE IS INCREASING
Let's face facts. Most of us have mobile devices and use them to access internet services. This is a lifestyle that will only increase over time, so it stands to reason that this trend will dictate content delivery moving forward. Responsive design simplifies web content delivery by using the same content across all devices – this makes things easier for you and search engines. Looking forward, no doubt hardware technology will continue to evolve. Having a responsive website will ensure your content will continue to adapt to future demands of mobile devices.
GOOGLE HAS CHANGED THE RULES
As of April 21, 2015, Google has changed its search algorithm to now favour websites with mobile-friendly pages in its results. What this means in practical terms is that if your website is not mobile-friendly, you can now expect a lower ranking than before the change. Google states, "This change will affect mobile searches in all languages worldwide and will have a significant impact in our search results." The best way to stay relevant with this game changer is to ensure your website is responsive.
A BETTER VISITOR EXPERIENCE IS "SMART"
It's no secret that smartphones are gaining in popularity as the device for internet searches. It's also no secret that responsive design gives visitors a better experience, period. Because content automatically adjusts to the screen of the device, it is easier and more convenient for visitors to navigate and view content on your website. Because more and more organizations are quickly moving to responsive web design, visitors are becoming less tolerant of non mobile-friendly websites and are more likely to leave frustrated – leading to a poor brand experience.
So, do you really need to make the move now? That depends on a few things.
Does your website contain important information that mobile visitors need to access and read easily? If they can't, do you risk losing a potential sale or prospect to a competitor?
Do you value your website's ranking with Google as part of your overall marketing strategy? If yes, you should consider updating your website to responsive design.
---
TheWebBoutique.ca provides comprehensive creative solutions for responsive, mobile-friendly website development and video production. Our projects start with comprehensive project consultation to ensure our team will deliver the best solution that's custom fit for your organization. We employ popular content management systems (WordPress and Joomla) utilizing the latest responsive frameworks.
TheWebBoutique.ca is a service of PG Creative – Sudbury